Summer vacation on the black sea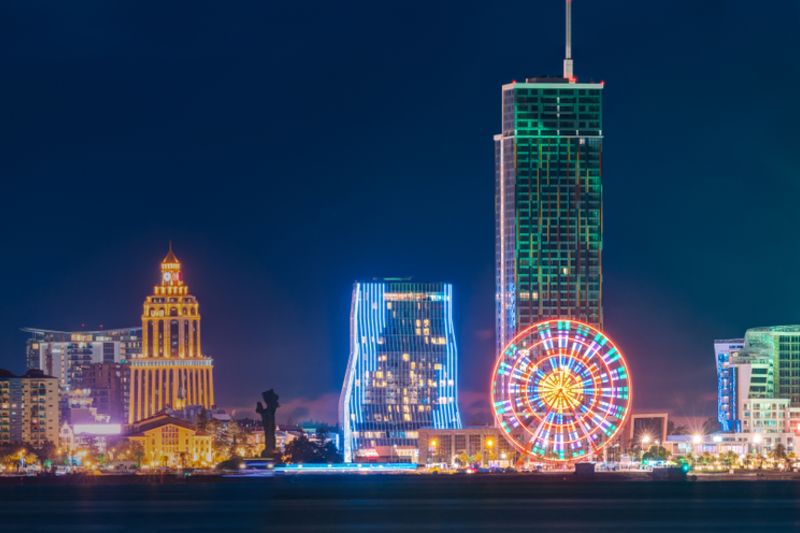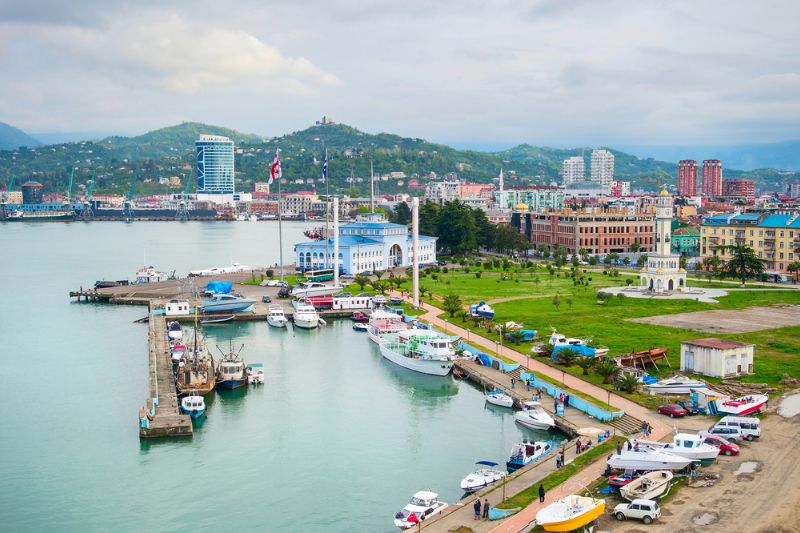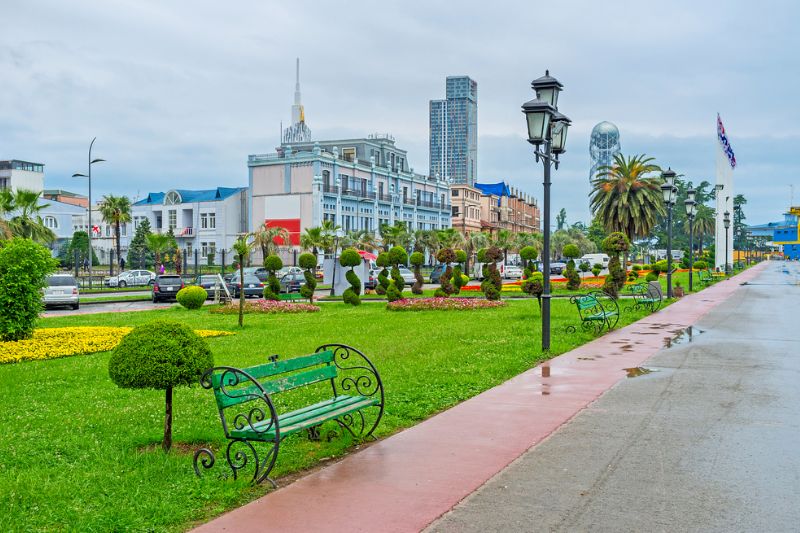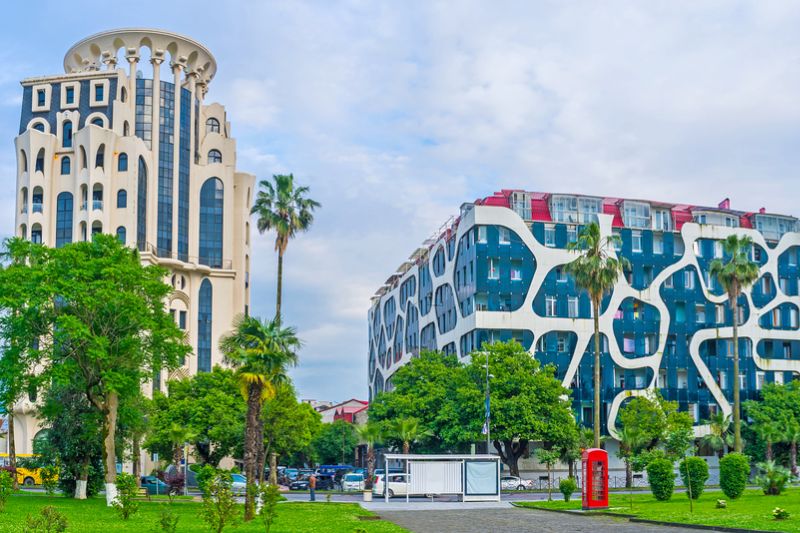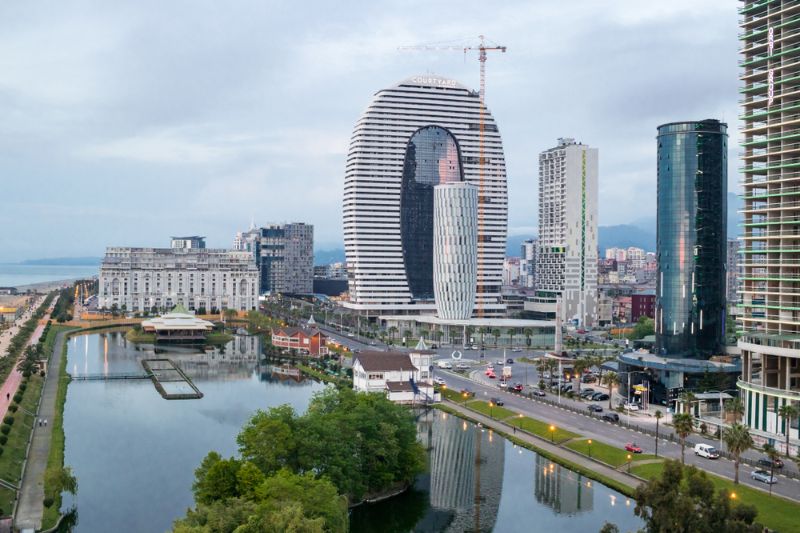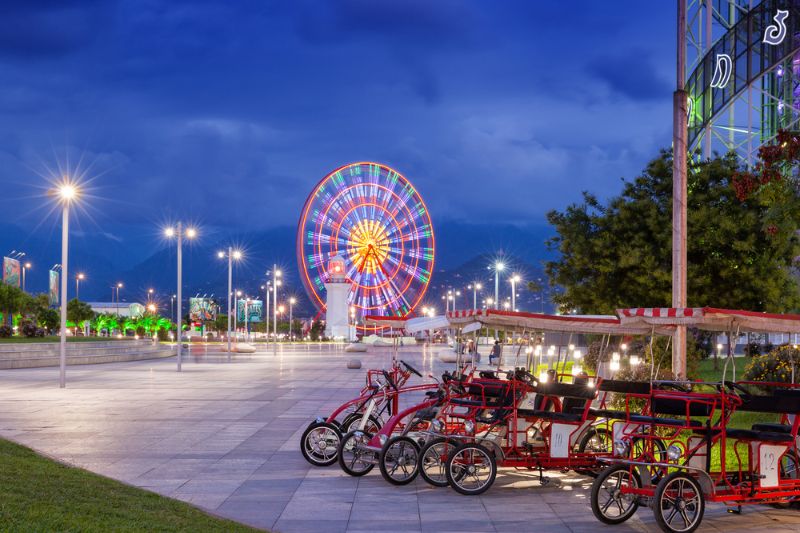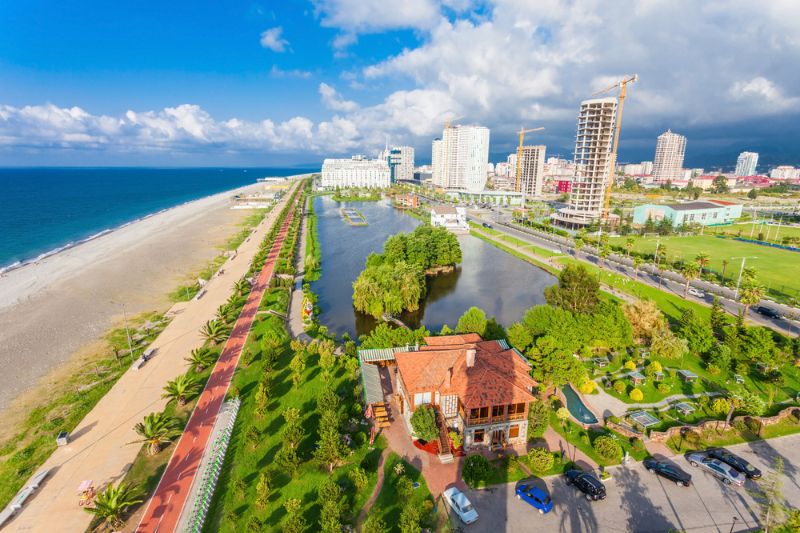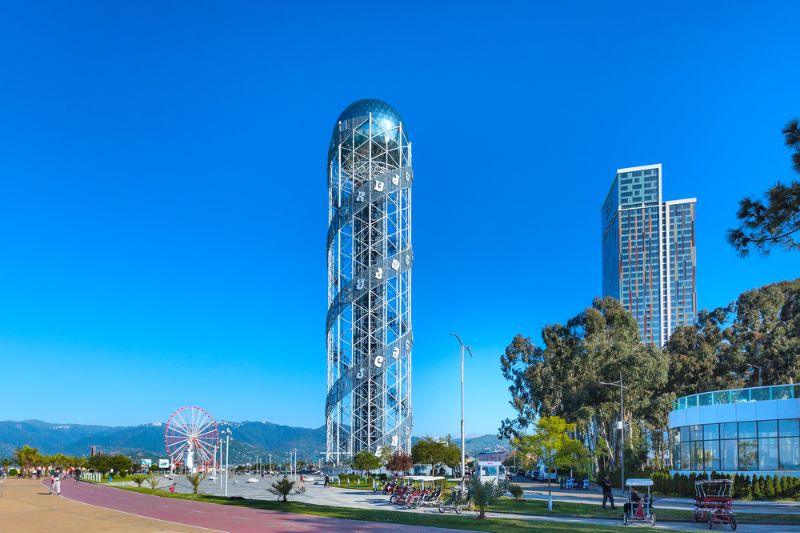 A lively vacation full of local atmosphere
Some see it as the Miami of the Black Sea, while others compare it to the Las Vegas strip, but one thing is for certain: no one can remain indifferent to this hip destination.
Barely over two hours' flight from Tel Aviv will take you to a dazzling city, full of attractions and entertainment spots, restaurants and bars, a young and vibrant atmosphere at unheard of low prices.
The city's gorgeous weather attracts tourists from around the world who come to vacation here or to set off on fascinating adventures in the region.
Guests of the hotel enjoy sparkling air-conditioned rooms with a sitting area, Wi-Fi, mini-bar, shower, TV, hairdryer, satellite channels, electric kettle, as well as balconies looking out onto the lake or river (in most rooms).
The hotel operates a Kosher LaMehadrin restaurant under the supervision of Rabbi Meir Kozlovsky, representative of Chabad in Georgia.
The hotel is well connected to the city center via public transport or extremely affordable taxis.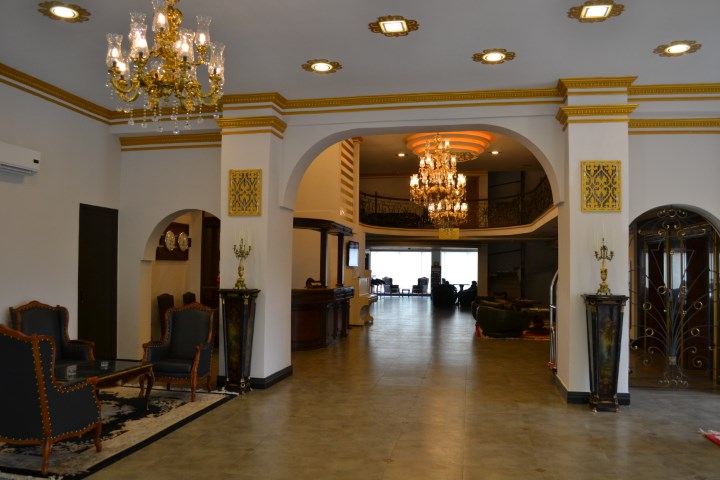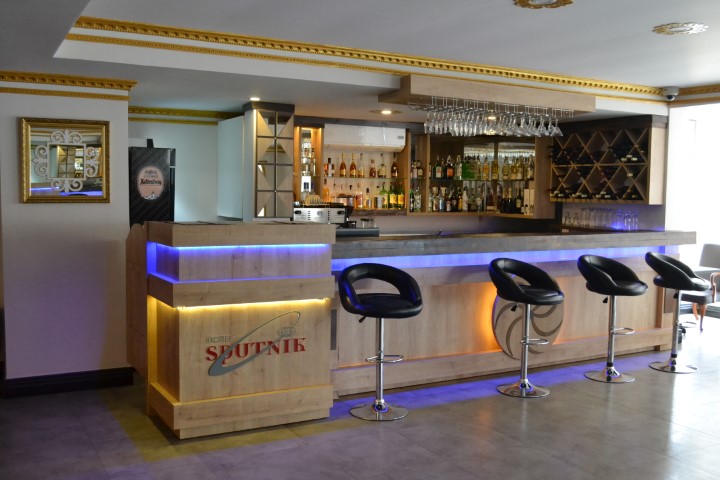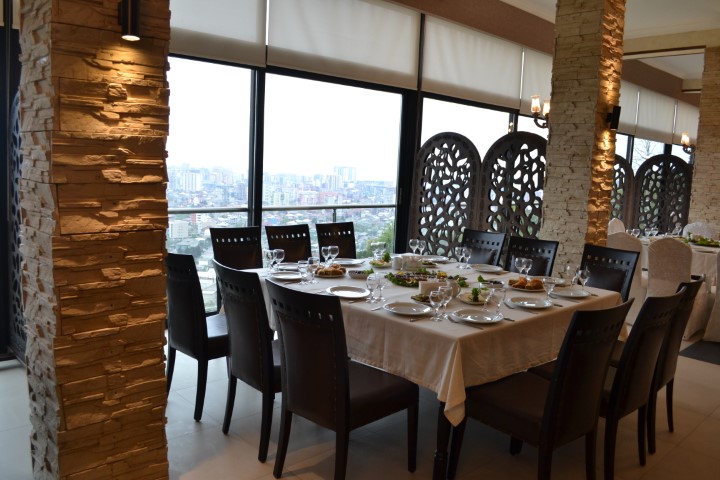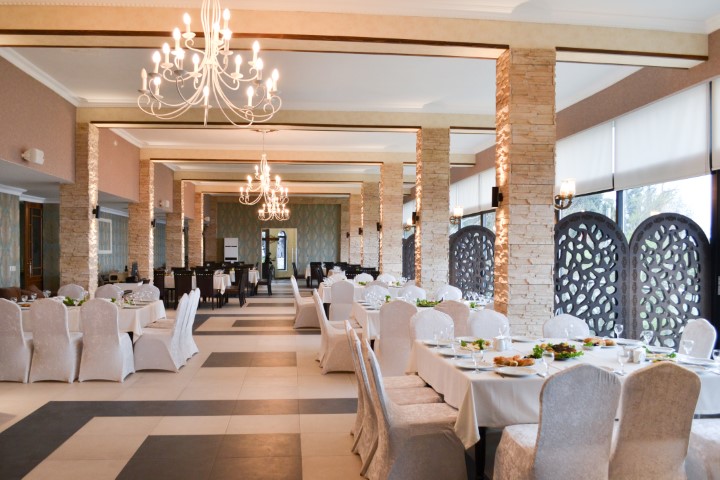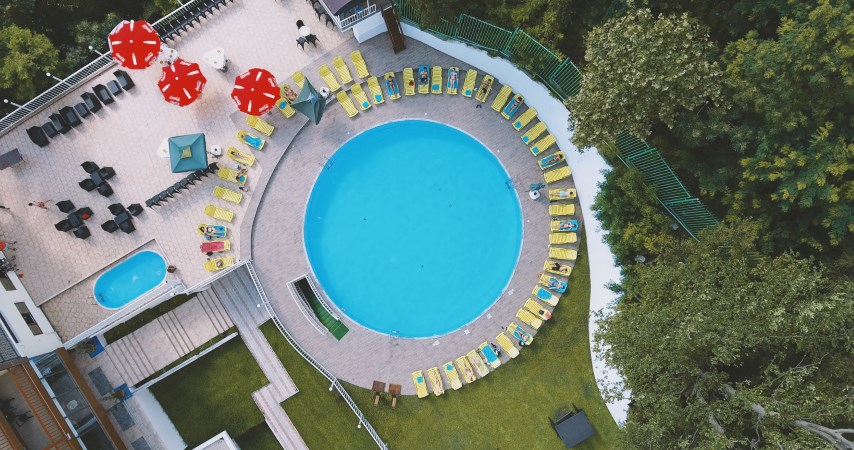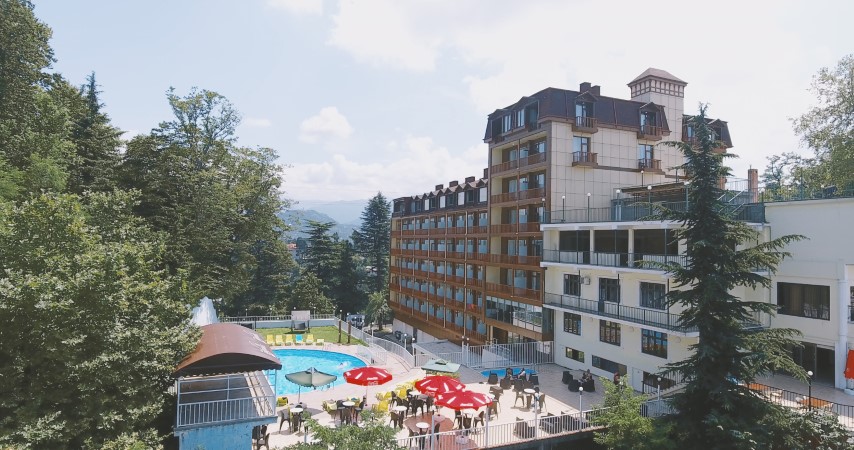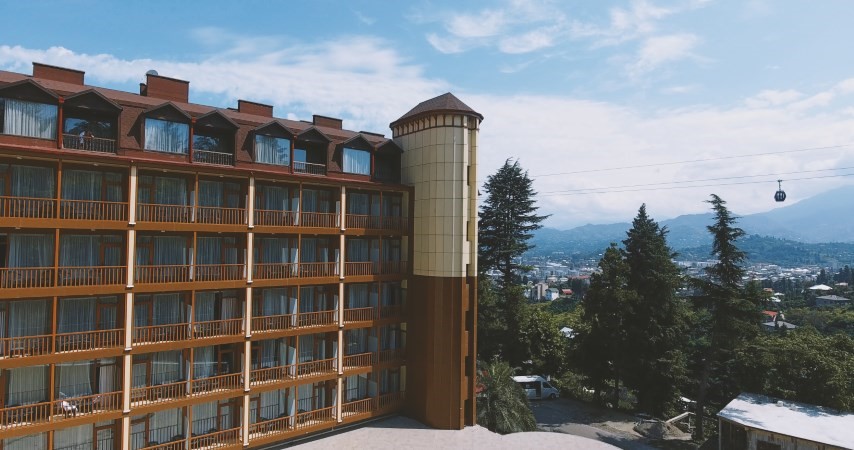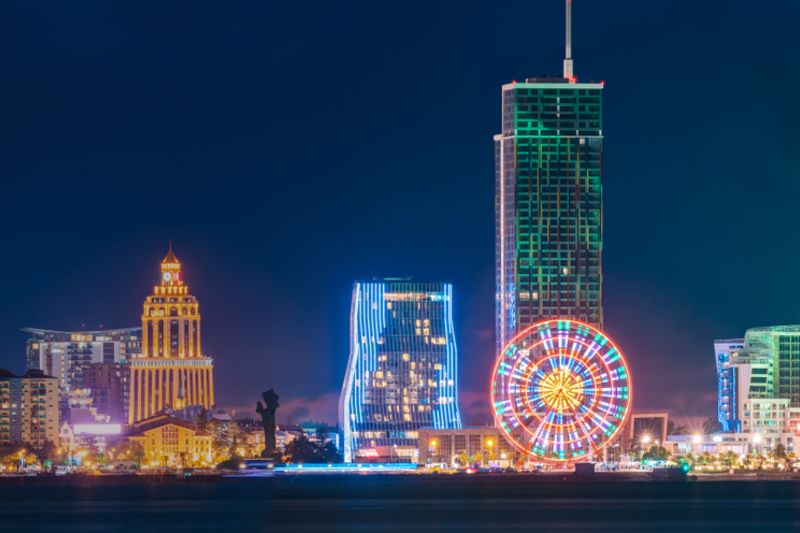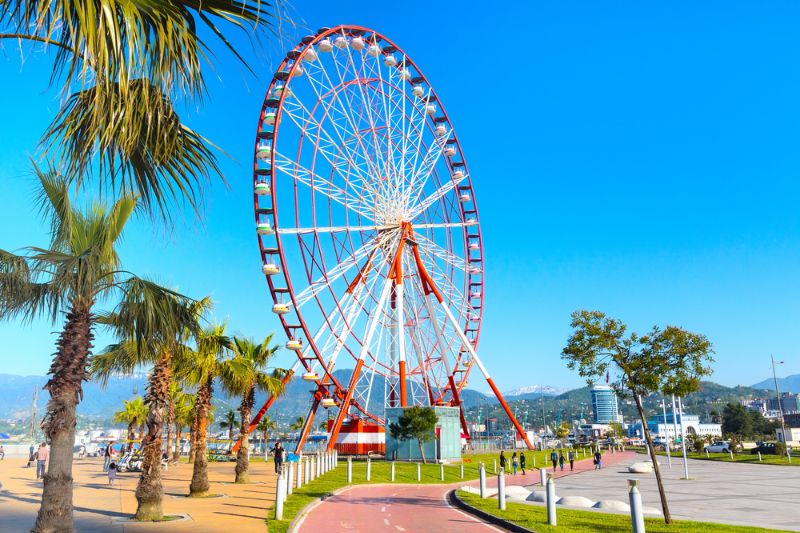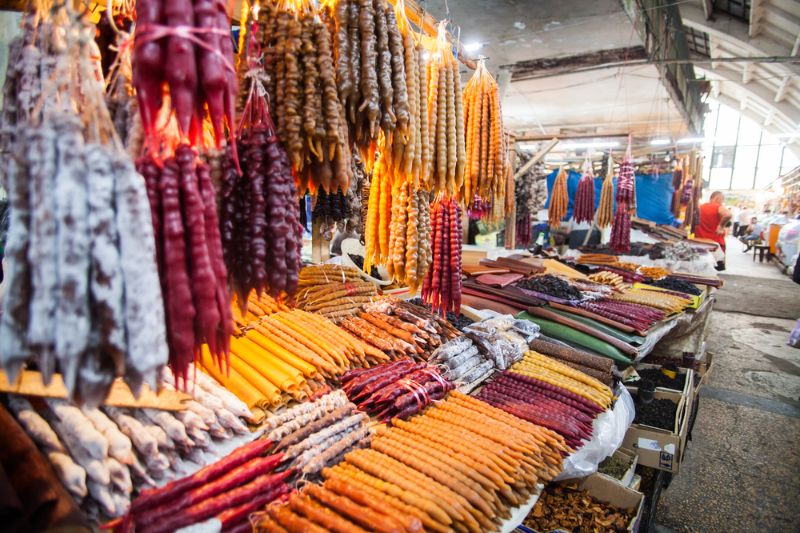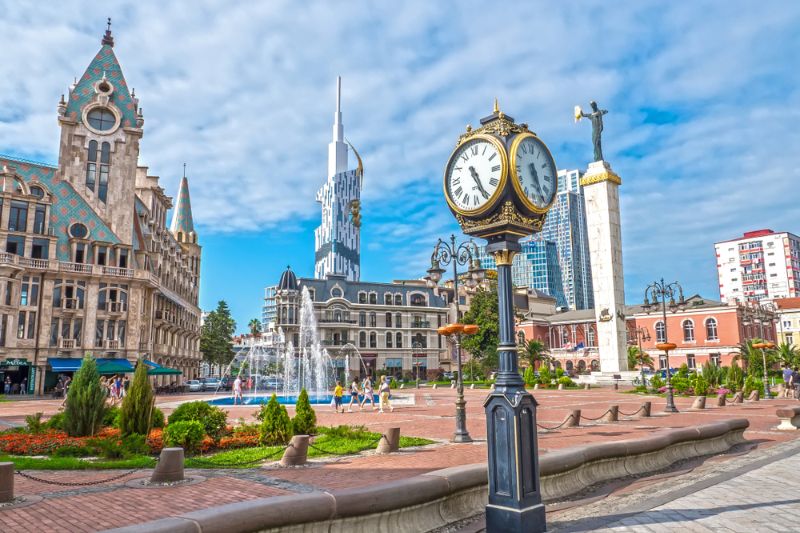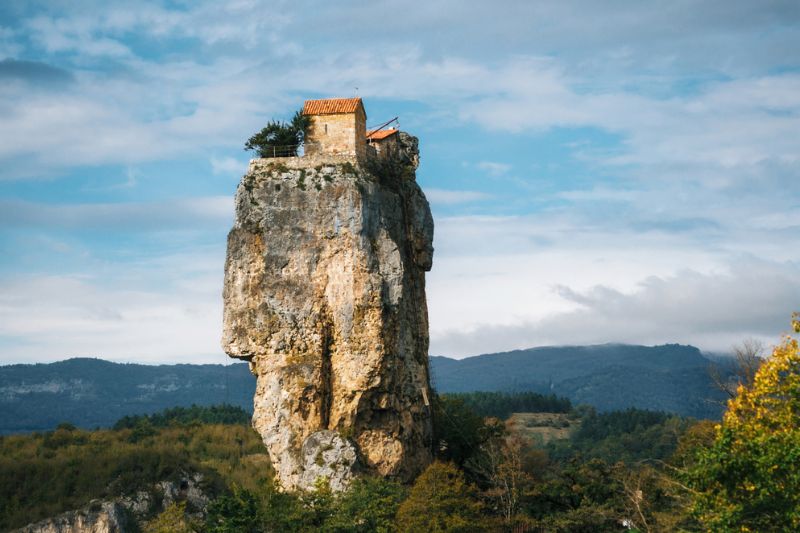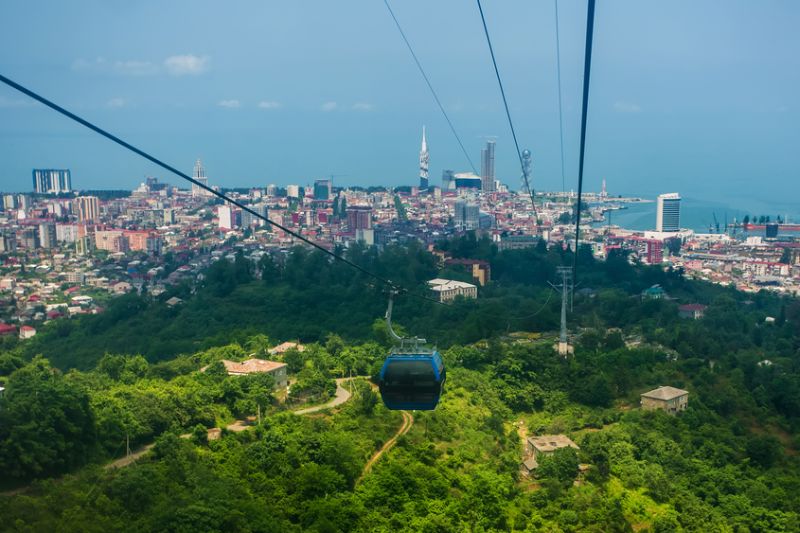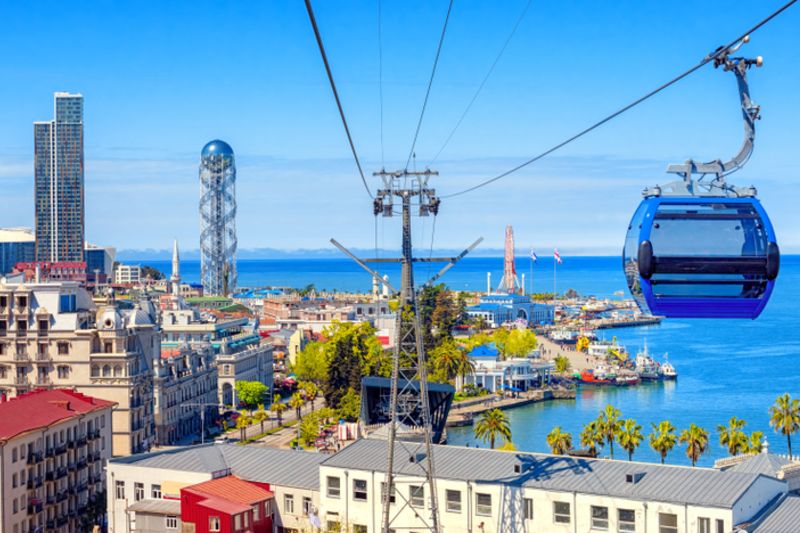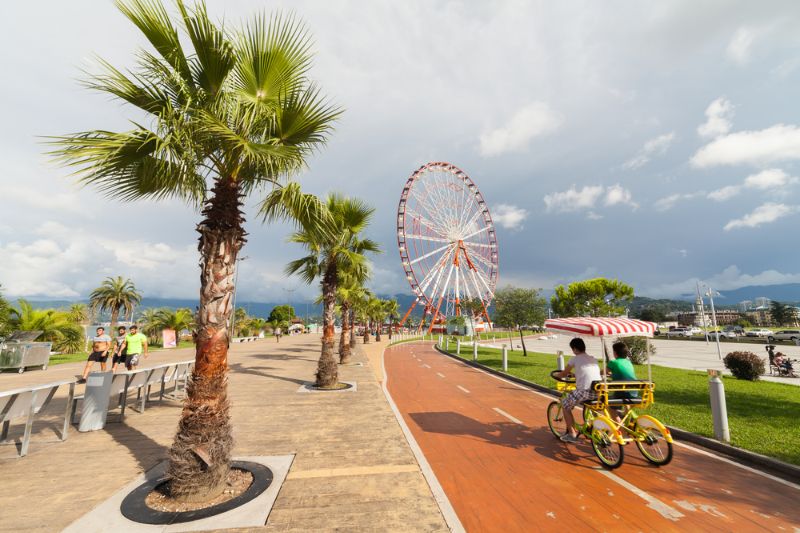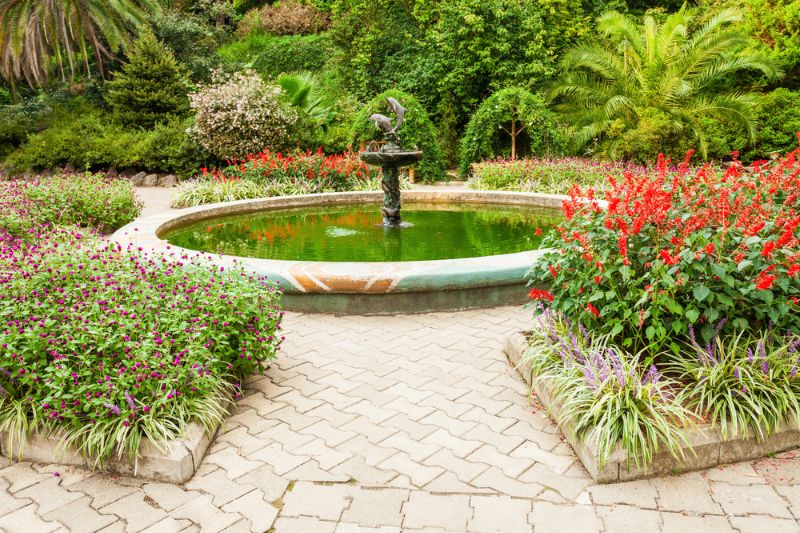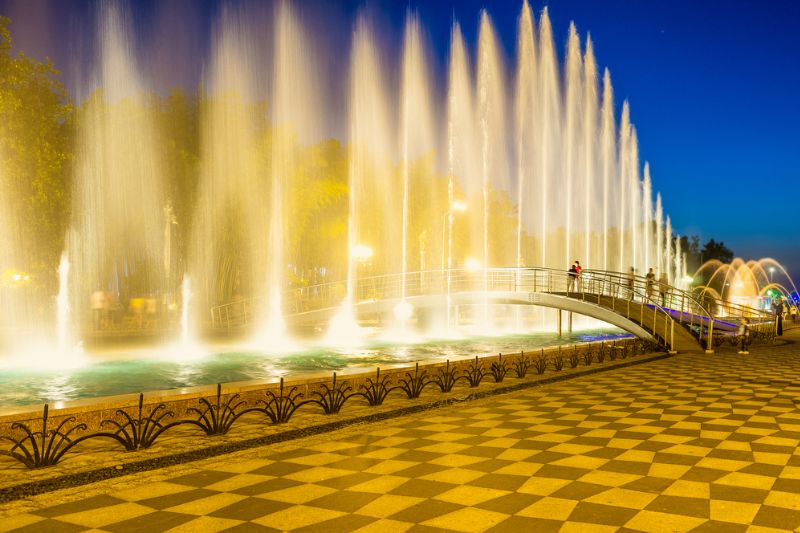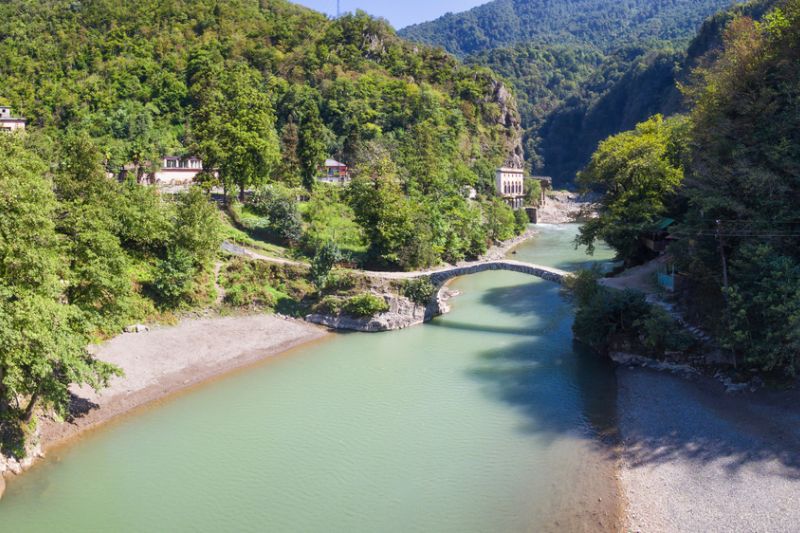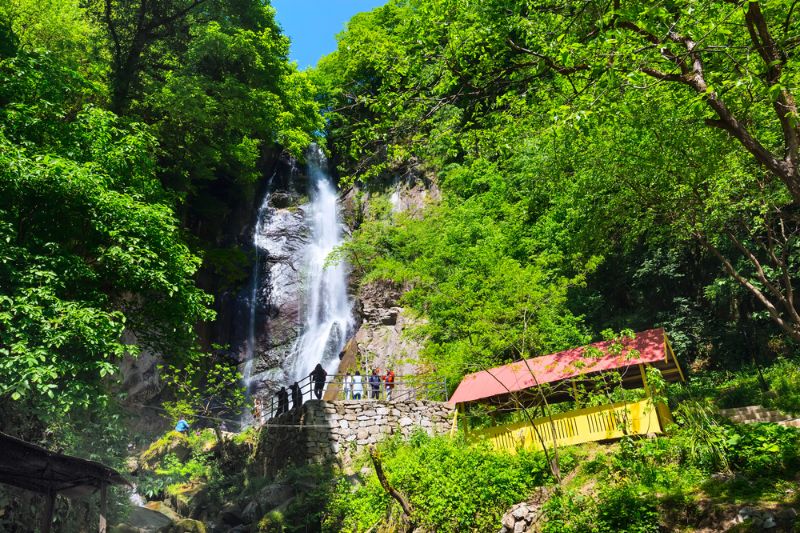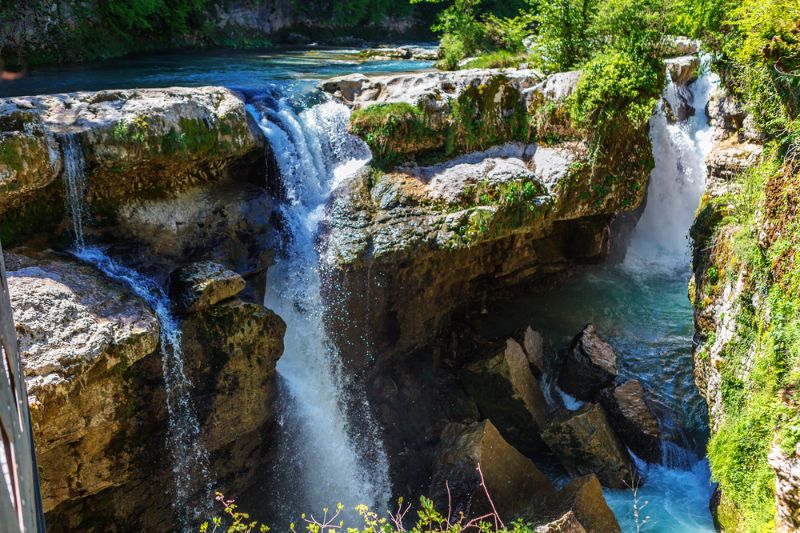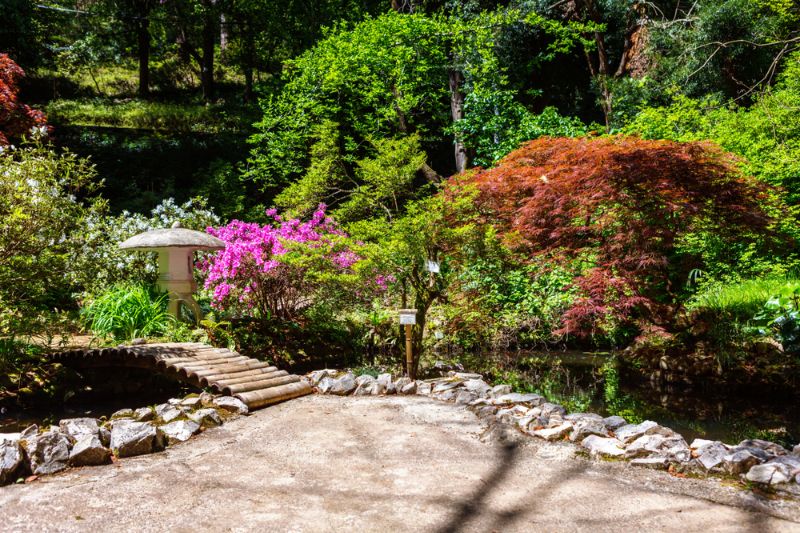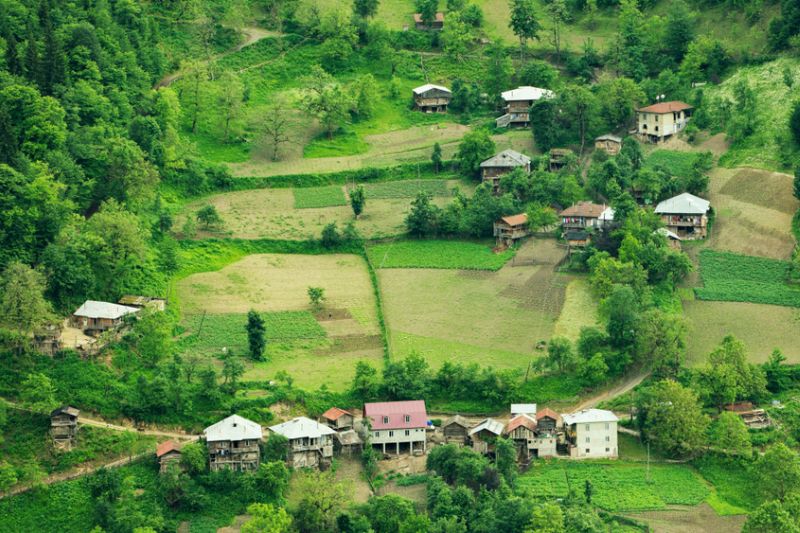 Beaches, mountains, and lots of views
Batumi is nicknamed Georgia's Riviera. A lively promenade stretches along the beach with a wide variety of cafes, restaurants magnificent gardens and shady trees.
Batumi's architecture is a unique mix of buildings from the Roman era standing side by side with eye-catching, hyper-modern buildings such as the ones lining the city's shoreline.
One of the main attractions in Batumi is the botanical gardens located 9 kilometers from the city center. Here you have the opportunity to spend a few good hours wandering around a forest overlooking the Black Sea, with a huge variety of trees species for you to marvel at. It is fantastic spot for a picnic or for a moment of peaceful reflection and relaxation.
In addition, you can also visit a charming aquarium, a world-class dolphinarium, and an urban piazza in the city center with a clock tower overlooking the center of the square. And for a truly unforgettable view, why not take a cable car up to the mountain above Batumi to look out at the city, the Black Sea and the surrounding landscape.
Before, during and after enjoying  all the available attractions, trips, experiences and views, Tour Olam invites you to partake in a celebration of flavor and abundance, the kind that only guests of the Feder family know: sumptuous and elaborate meals that complement your fun and undoubtedly justify our motto: "Pleasure around the globe".
We will start our morning with a rich and healthy breakfast composed of a particularly scrumptious selection of salads, breads, dairy products and more. After you enjoy a delicious meal as the perfect opening to a wonderful day, we'll also be happy to pack a tasty and satisfying lunch or snack to take with you as you set out on a day full of adventure.
In the evening, as you return tired but happy to the hotel, Tour Olam's dedicated team will be waiting for you with a warm, hearty and luxurious dinner fit for royalty, including gourmet delicacies, a wide array of flavors and scents from around the world, and desserts that will surprise and tickle your taste buds.
Kashrut and quality guarantee: the hotel's restaurant is certified Kosher LaMehadrin under the supervision of Rabbi Meir Kozlovsky, representative of the Chabad in Tbilisi.